To Our Audiences, Actors, Staff & Volunteers:

The Attic Ensemble will be postponing all productions until further notice. After 17 seasons at the Barrow Mansion, we are unable to negotiate a tenable financial arrangement and will no longer be in residence at 83 Wayne Street.

While the future of our organization remains unclear, please know that we have enjoyed bringing theater to downtown Jersey City since 1997 (and to Jersey City-at-large since 1970), and hope to continue our artistic endeavors as soon as we assess what's best for our organization and its members.

If you know of available spaces in Jersey City, please let us know. We are happy to explore every possible option to make a new home for ourselves within the community we are committed to serving.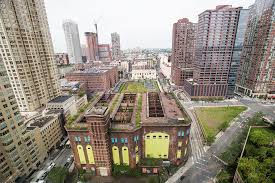 Thank you for your support, and please check our website and/or Facebook page for updates.

All our best,
The Attic Ensemble